Registration & Badge Pick-Up
Viñoly Pre-Function Area
Golf Business LIVE → On-Location! Special Guest Gideon Yu
Viñoly Grand Ballroom
What's a better setting for the first in-person episode of Golf Business LIVE than with a Las Vegas backdrop at Golf Business TechCon? Jay Karen (CEO, NGCOA) and Don Rea, PGA (Vice President, PGA of America | Owner, Augusta Ranch Golf Club) have co-hosted this monthly live webcast since April 2020, covering key industry headlines, interviewing the most prominent figures across the business of golf, and taking questions from an audience of owners, operators and golf facility decision makers. Kicking off #TechCon23 is special guest Gideon Yu, co-owner of the San Francisco 49ers, a current member of PGA's Board of Directors, and the former Chief Financial Officer of Facebook and YouTube, the first two internet companies to achieve over one billion active users. Gideon will join Jay and Don on stage to recount engaging and enlightening stories over a dynamic career, offer his perspective and insights on the golf industry, business and technology, and share his message for facility owners and operators as we continue down a road of unrelenting innovation and transformation.
Note: This exclusive Golf Business LIVE will not be transmitted through its regular channels or recorded, and can only be experienced in-person by on-site TechCon23 attendees.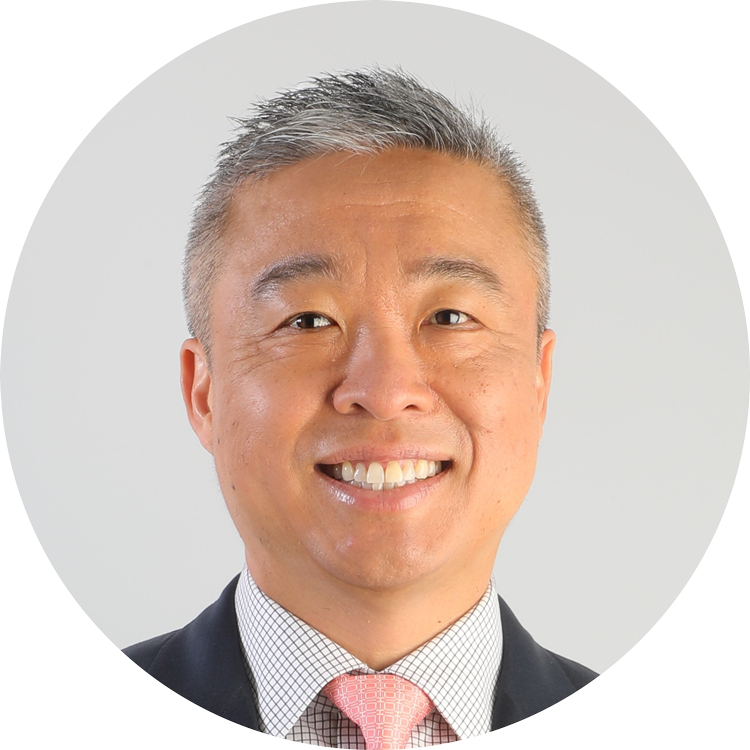 Gideon Yu
Former CFO of Facebook & YouTube
Member of PGA of America's Board of Directors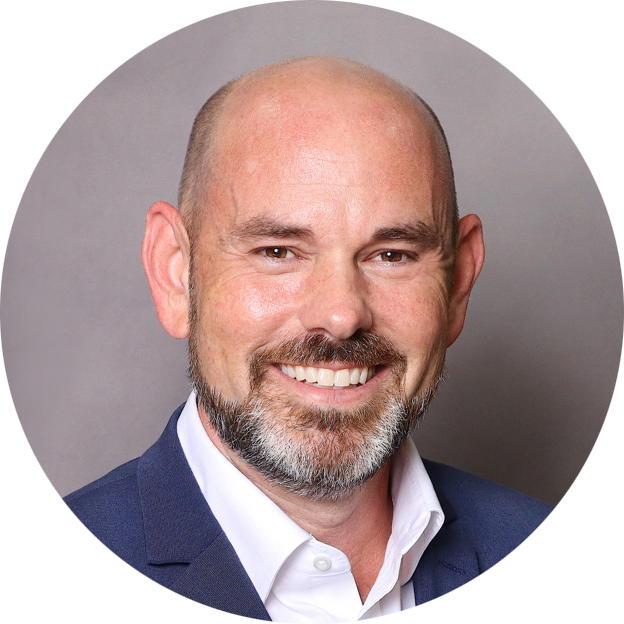 Jay Karen
Chief Executive Officer, NGCOA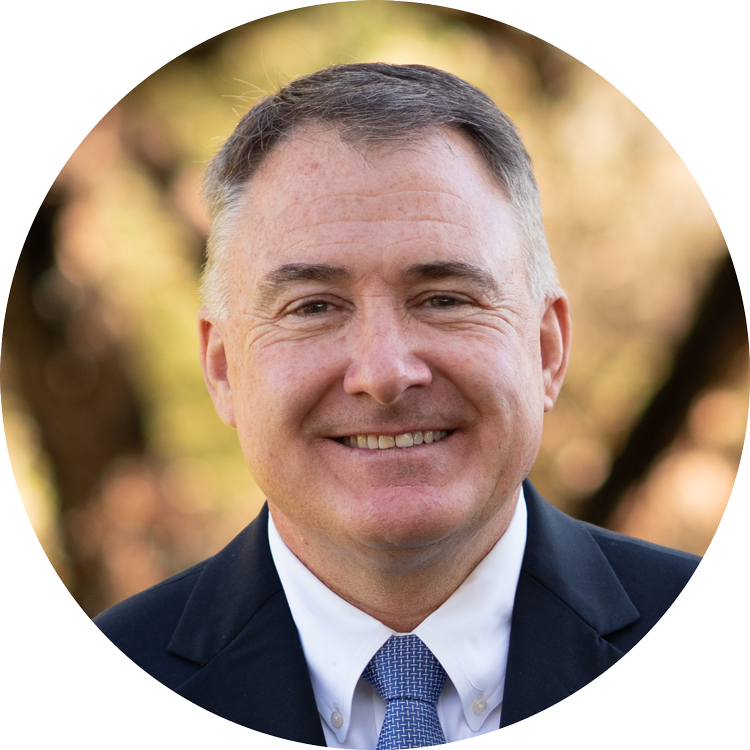 Don Rea
Vice President, PGA of America
Drinks + Networking + Meet the Sponsors
Silk Road 1
Registration & Badge Pick-Up
Viñoly Pre-Function Area
Breakfast
Viñoly Grand Ballroom
Introduction & Welcoming Remarks
Viñoly Grand Ballroom
Matt Ginella | Founder & Chief Executive Officer | The Fire Pit Collective | TechCon23 Emcee
Jay Karen | CEO | NGCOA
AI and the Future of Your Facility: How Golf Operators Can Ace Artificial Intelligence
Viñoly Grand Ballroom
Paul Roetzer | Founder & CEO | Marketing AI Institute
The intrigue and skepticism surrounding Artificial Intelligence is unmistakable. AI advancements are emerging globally across countless workforces, and the golf industry is no exception. Kick off Day 2 of TechCon23 with the founder and CEO of Marketing AI Institute Paul Roetzer, who is not only a leading expert in AI, but also a former member of a PGA Section Board of Directors. Paul will break down AI into easily digestible concepts: the history and current state of AI, its impact on workplaces from coast to coast, and how, when and where golf course decision makers can seize on opportunities to implement aspects of it across their facility to revolutionize and boost their business.
State of the Software — Checking the Engine that Runs Your Business
Viñoly Grand Ballroom
Ed Baker | Sr. Account Executive | foreUP
Jason Pearsall | CEO | Club Caddie
Harvey Silverman | Consultant | Silverback Golf Marketing
Ian Versaw | Vice President of Sales | Club Prophet
Is your back office's 'check engine' light on? As you traverse the PoS landscape, consider this forum your GPS for all things GMS (Golf Management Software). We'll navigate you through the flurry of technological enhancements occurring (or on the horizon) in this space. Are you running at peak efficiency? As you look to continue to boost your bottomline, what's on your point-of-sale wish list in terms of future features and capabilities? Longtime NGCOA contributor and host of the Golf Business LIVE – Tech Talks webcast series Harvey Silverman will be bringing your questions and suggestions to the table for these leading industry experts in this informative and enlightening 60 minute session.
Breakout Sessions
Choose 1 of 3 tracks
Greens and Screens — How Golf Simulators Can Help Maximize Revenue
Ken Reynolds | Chief Revenue Officer | aboutGOLF
Step into the exciting world where golf and technology seamlessly intertwine to boost revenue and elevate the golfing experience. Learn about the incredible potential that golf simulators have to drive revenue growth for courses, clubs, and entertainment venues. In this session, Ken Reynolds, Chief Revenue Officer for aboutGOLF, will illuminate the transformative power of golf simulators, showcasing how they have evolved from mere entertainment to invaluable tools for revenue optimization. Attendees will gain insights into the strategic integration of golf simulators as a means to engage players, expand offerings, and ultimately increase the bottom line.
A Digital Billboard in Your Golf Car — Utilizing Advertising Geofences to Generate Additional Revenue
A.J. McGahee | YamaTrack Product Manager | Yamaha Golf-Car Company
Golf courses that use GPS screen technology have a captive audience in their golf cars for an 18-hole round. Learn how to utilize advertising geofences to generate additional revenue throughout your entire operation and find out how club managers can employ this technology to sell advertising zones to local businesses, promote in house events and membership opportunities, enhance corporate membership opportunities, and much more.
Unlocking Revenue Potential at Your Golf Course — How to Stop Gambling and Start Card Counting
Bryce Voisin | Director of Revenue | GolfBack
Brent Miller | Chief Information Officer | GolfBack
Explore the art and science of revenue optimization with GolfBack's Bryce Voisin, Director of Revenue, and Brent Miller, Chief Information Officer. Whether you're a golf course owner, operator or facility decision maker, you'll take away insights and actionable strategies for implementing cutting edge software and technology, courtesy of real-world case studies, specific marketing tactics, and by gaining a deeper understanding of the pillars of revenue optimization.
Breakout Sessions
Choose 1 of 3 tracks
Beyond the Driving Range — Elevating Your On-Course Experience for a New Generation of Golfers
Kevin Imes | Founder and CEO | ReelGOLF
As the golf industry transitions between generations, millennials are driving new levels of interest in golf. Their expectations for an elevated golf experience will soon extend beyond the pro shop and driving range, to capturing and sharing the on-course experience in new and unique ways. Whether it's recording shots with mobile devices or using on-course video systems such as ReelGOLF, courses will benefit from being ready for the future as on-course experiences are shared across social media and beyond. Founder and CEO of ReelGOLF Kevin Imes will talk about different ways courses can elevate the on-course experience to benefit players and add value for the property. He will share how ReelGOLF's on-course videography system and the newly launched ReelGOLF+ Daily Challenges leverage AI to prepare golf courses for the future, while increasing net income with new revenue generating opportunities.
Your Reputation Matters — The Technology to Manage (and Leverage) Your Online Presence and Boost Business
Michael Naccarelli | National Sales Director | Club Prophet
Ian Versaw | Vice President of Sales | Club Prophet
Did you know that 89% of people use online reviews to evaluate a business, and that 95% of shoppers read reviews before making a purchase? The reputation of your business is now more important and more visible than ever. Club Prophet's Ian Versaw and Michael Naccarelli will help to demonstrate why reputation management is critical to your operation's health and growth. Join them as they guide you through best practices regarding improving your online presence, handling customer concerns quickly and proactively, and increasing overall customer engagement to generate and amplify positive feedback.
Beyond Dynamic Pricing — Sustaining Revenue Growth After Year 1
Chris May | Senior Vice President | Supreme Golf Solutions
So you've taken the leap into the world of dynamic pricing, and the honeymoon period was great. But now, you feel that you've maximized the peaks, growth is slowing, and you're wondering what you can do to sustain the bump. In this 30-minute session, Chris will review some key metrics to analyze, tips and tactics to consider, and the advancements in software available to execute the strategies that will keep your top line growing post-Covid.
Lunch
Viñoly Grand Ballroom
Breakout Sessions
Choose 1 of 3 tracks
Golf Operations in 2030 — How Will GMS Advancements Change the Way that Your Clubhouse Operates?
Jason Pearsall | Chief Executive Officer | Club Caddie
Learn how software, the cloud, IoT, and Artificial Intelligence will come together to change the day-to-day operation of golf courses and country clubs in the future. Will it benefit you AND your customers? What should you be concerned about? What can you do now to be ahead of the technology curve?
The Intelligent Use of Water — Irrigation Innovations for Your Course
Chad Davis | National Accounts Manager | Rain Bird | Golf Division
Matt Miller | National Accounts Manager | Rain Bird | Golf Division
Tony Whelan | National Sales Manager | Rain Bird | Golf Division
Immerse yourself in the latest technology available for those looking to invest in the future of course irrigation.
Entertainment Golf — Utilizing Range Technology to Attract a New Customer Base While Growing Your Core Business

Alex Goodman | Sr. Director, North America | Toptracer
Discover how the trend of off-course activity has set new expectations of today's Modern Golfer. Implementing range technology allows owners and operators to "be their own funnel" — attracting current customers to your facility more often or providing a social gateway for non-golfers visiting for the first time. The industry has taught us that treating your range as its own business creates a flywheel golf course, with greater diversity to strengthen retention and recruitment. The Toptracer team will highlight key factors to consider when adopting range technology that cover: strategies to create new revenue streams, develop new programming, enhance player development, and drive member engagement.
Breakout Sessions
Choose 1 of 3 tracks
Enjoying a Post Covid Boom? 3 Ways to Extend Your Revenue Growth
Don Rea | PGA, VP of PGA of America | Owner of Augusta Ranch Golf Club
Mike Loustalot | Co-Founder and Chief Evangelist | Sagacity Golf
Ed Baker | Sr. Account Executive | foreUP
Join us as we discuss three simple ways to extend revenue growth. Don Rea, PGA of America's Vice President and a course owner with many years of experience, has had success in running an efficient operation balancing leagues, loyalty programs, and membership. Additionally, the technology within Sagacity Golf's Benchmark provides valuable insights into your course's performance, giving managers and owners a roadmap to better business performance. Through these technological advancements, you can learn new ideas and explore the seamless integration via foreUP's market-leading software platform — all in an effort to increase your bottomline.
Rethinking Tech from the 1st Tee to 18th Green — All Eyes on the Future for You and Your Customer
Tim Ummel | Founder & CEO | IZON Technology
Immerse yourself in all of the technology opportunities that exist outside of the four walls of your clubhouse — specifically as it relates to engaging and amazing your golfers. From the latest in F&B delivery platforms, to on-course scoring and gambling amongst friends, next-generation GPS, and more, discover the emerging revenue streams available through new technology. IZON's Tim Ummel will lead you through this interactive panel discussing the tools you can implement now and the others to keep your eyes on.
Talent Through Tech — Reimagine Recruitment Efforts and Elevate Your Workforce
Jason Boaz, PGA | PGA of America Career Consultant | Southwest PGA Section
Caitlyn Doyle, PGA | PGA of America Career Consultant | Northern California PGA Section
Do you have a true grasp on all of the technology available to bolster your recruiting efforts? The experts from PGA Career Services discuss simple steps to take advantage of the emerging innovations available to owners and operators, and will share the best practices to ensure your opportunities are finding (and enticing) your potential talent.
Sponsor Fair Happy Hour
Silk Road 1
Facility Futurama! Forecasting Your 2033 Business Model
Viñoly Grand Ballroom
Alex Goodman | Sr. Director, North America | Toptracer
Jon Last | Founder & President | Sports & Leisure Research Group
Bodo Sieber | CEO | Tagmarshal
James Walsh | Director of Sales | Gallus Golf
Michael Williams | Contributor | Golf Business
We'll focus on fresh data from NGCOA's 2023-24 Golf Business Pulse Report to discover how enhancements in technology are shifting owners' attitudes and business strategy. How can you leverage what you know today to prepare you for the next 10 years? Facility Futurama! is a crash course in operating like the Jetsons… not the Flintstones. Hear how these leaders in golf ops technology envision most golf facilities functioning in 2033. Your customers' expectations are changing. Workforces are evolving, and so too are environmental regulations. Get a head start on your 2033 business plan and close out #TechCon23 education with new ideas, information and inspiration.
TechCon23 education sessions will be eligible for continuing education credits from the PGA of America, as well as the Ladies Professional Golf Association (LPGA), the Club Management Association of America (CMAA), and the Golf Course Superintendents Association of America (GCSAA).